Creating an Auction Office Culture
During tougher times in the real estate market having a successful auction component to your real estate business is essential but it involves more than merely signing up properties and hoping they sell.
What we have found over the years is that a successful auction office is one that has a culture which embraces:-
A professional outlook in all respects
Principals and staff who are always striving to "do it better"
Never content to rest on their laurels
Prepared to take, and absorb, constructive criticism, and work constantly at improving skills levels (and results)
Our training Creating an Auction Culture involves a morning or afternoon with the Principal/s and Sales Managers and in which we go through such facets of the auction business as:-
leadership, how it is shown and developed
the systems you need to both monitor and increase your auction business
the vital importance of data base creation and management
These course can be run on an individual office basis or for franchise or smaller independent groups, with a number of offices.
For further information on fees, availability etc, email academy@fountainandco.com or contact Tony (0418 238 341)
Testimonials
"Hi Tony, thanks for your input and enthusiasm. The discussion and 'role-play' has given our team a lift and resulted in greater follow-up activity during the week for our auctions tonight. Hope this will translate into increased buyer interest under the hammer! Days such as this give everyone a better understanding and reminder of how auctions can be conducted.
Some 'take home' points that hit a 'button' were:
Auctions reduce the DOM (days on market)
Identify and hit the 'buttons' in buyers and sellers
Increasing value/use of internet
Use of and placement of 'vendor bid', suspend auction to allow negotiation time and maintain auction flow
Use 'calendar of events'
'Work the floor'
We have had positive feedback from our team. So thanks for being prepared to contribute to our business. We look forward to the next event.
John Chapman Director, Ray White Taree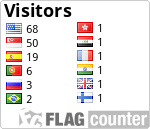 Home | About Us | Courses | Resources | Testimonials | FAA Gavel Club | Newsletter
Fountain & Co | Contact Us | Privacy Policy | Search This Site

Auction Academy

PO BOX 897 BOWRAL NSW 2576 Australia
Ph: +61 2 4861 4600 Mobile: 0418 238 341 Fax: +61 2 4862 5483
email:
web: www.fountainandco.com